Lose weight in the healthy way
July 10, 2013
URAH Singapore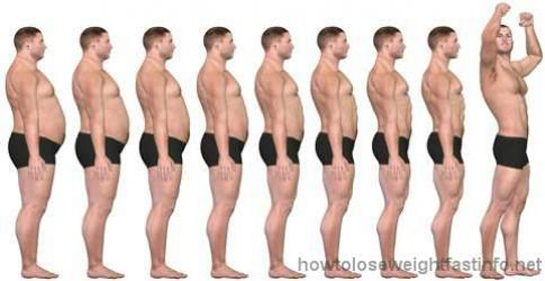 Trying to manage and lose your weight can be difficult and confusing at first, but once you learn how to get started on a proper exercise and diet program, you will be able to see a big improvement in your health and weight.
Set realistic goals. Aim for weight loss of not more than 0.5 to 1kg per week or 10% over 6 months.
Here are some great starter tips and advice that will help you get on the right track to your ideal weight and fitness.
1. You need to get at least 150 minutes to 300 minutes of moderate-intensity aerobic activity per week for optimum weight loss. It is recommended that adults get at least 150 minutes of moderate-intensity aerobic activity per week to see an overall improvement on health. Each session of aerobic activity should last at least 10 minutes.
2) Besides aerobic activity, one should also engage in muscle-strengthening activities (also known as resistance exercises or strength training) that work all major muscle groups (e.g. arms, shoulders, chest, back, hips, legs, abdominals) on 2 or more days a week.
Highly recommended for weight control, muscle-strengthening activities make the muscles stronger by overloading the muscles. Engaging in regular muscle-strengthening activities will increase muscle mass, which helps burn calories.
3) Having difficulty starting an exercise program? We'll provide you solutions to some of the most common barriers you may have.
Lack of time

Monitor your daily activities for one week. Identify available time slots where youc an get at least 10 minutes of aerobic type physical activity.
Add physical activity to your daily routine. Walk or ride your bicycle to work or shopping, and organize your daily activities aroudn physical activitiy. E.g, walk the dog, exercise while you watch TV, park farther away from your destination.
Select activities requiring minimal time, such as walking, jogging or stair climbing.

Lack of Motivition

Plan ahead. Make physical activity a regular part of your daily or weekly schedule and write it on your calendar.
Invite a friend to exercise with you on a regular basis and write it on both your calendars.
Join an exercise group or class.

Lack of resources

Select activities that require minimal facilities or equipment, such as walking, jogging, jumping rope or simple exercises.
Identify inexpensive, convenient resources available in your community (e.g. community clubs, parks, workplace programs).

Weather Conditions

Develop a set of regular activities that are always available, regardless of the weather (e.g. indoor cycling, aerobic dance, indoor swimming, simple exercises, stair climbing, rope skipping, mall walking, dancing)

Family obligations

Trade babysitting time with a friend, neighbour, or family member who also has small children.
Exercise with the kids, e.g. go for a walk together, play ball games, 'catching' or other running games, get an aerobic dance or exercise tape for kids (there are several on the market) and exercise together. You can spend time together and still get your exercise.
Skip rope, do simple exercises, ride a stationary bicycle, or use home gymnasium equipment while the kids are busy playing or sleeping.
Try to exercise when the kids are not around (e.g. during school hours or their nap time).
Click here to Check How to Use Urah Products
Click here to Check the Quality of your Glucosamine Product before use
Beware of False Product Claims : Click Here >>