Why they love URAH Micellar Glucosamine Cream
Most Popular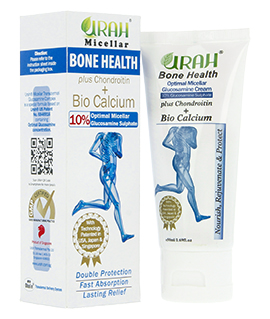 10% glucosamine with chrondroitin
Apply twice a day for optimal result
Chondroitin works in synergy with glucosamine to strengthen joint structure
Bio-calcium works in synergy with glucosamine and vitamins to provide optimal protection for bones and cartilage
Available in hospital and clinic pharmacies and website only
Urah Products are available in the following outlets in Singapore:
Check Product Availablity at your location:
Disclaimer: All contents on this website are provided for general information only, and should not be treated as a substitute for the medical advice of your Physician or any other health care professional. Urah is not responsible or liable for any diagnosis made by any user based on the content of this website. Always consult your own Physician if you're in any way concerned about your health.