Are you stress?
July 09, 2013
URAH Singapore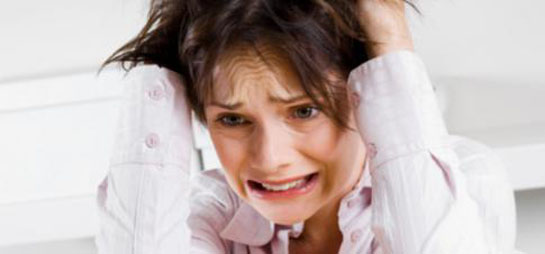 Modern life is full of hassles, deadlines, frustrations, and demands. For many people, stress is so commonplace that it has become a way of life. Stress isn't always bad. In small doses, it can help you perform under pressure and motivate you to do your best. But when you're constantly running in emergency mode, your mind and body pay the price. You can protect yourself by recognizing the signs and symptoms of stress and taking steps to reduce its harmful effects
Signs and symptoms of stress overload
The following table lists some of the common warning signs and symptoms of stress. The more signs and symptoms you notice in yourself, the closer you may be to stress overload.
Stress Warning Signs and Symptoms

Cognitive Symptoms

Emotional Symptoms

Memory problems
Inability to concentrate
Poor judgment
Seeing only the negative
Anxious or racing thoughts
Constant worrying

Moodiness
Irritability or short temper
Agitation, inability to relax
Feeling overwhelmed
Sense of loneliness and isolation
Depression or general unhappiness

Physical Symptoms

Behavioral Symptoms

Aches and pains
Diarrhea or constipation
Nausea, dizziness
Chest pain, rapid heartbeat
Loss of sex drive
Frequent colds

Eating more or less
Sleeping too much or too little
Isolating yourself from others
Procrastinating or neglecting responsibilities
Using alcohol, cigarettes, or drugs to relax
Nervous habits (e.g. nail biting, pacing)
Keep in mind that the signs and symptoms of stress can also be caused by other psychological and medical problems. If you're experiencing any of the warning signs of stress, it's important to see a doctor for a full evaluation. Your doctor can help you determine whether or not your symptoms are stress-related.
Causes of stress
The situations and pressures that cause stress are known as stressors. We usually think of stressors as being negative, such as an exhausting work schedule or a rocky relationship. However, anything that puts high demands on you or forces you to adjust can be stressful. This includes positive events such as getting married, buying a house, going to college, or receiving a promotion.
What causes stress depends, at least in part, on your perception of it. Something that's stressful to you may not faze someone else; they may even enjoy it. For example, your morning commute may make you anxious and tense because you worry that traffic will make you late. Others, however, may find the trip relaxing because they allow more than enough time and enjoy listening to music while they drive.
Common external causes of stress
Major life changes
Work
Relationship difficulties

Financial problems
Being too busy
Children and family
Common internal causes of stress
Not all stress is caused by external factors. Stress can also be self-generated:
Inability to accept uncertainty
Pessimism
Negative self-talk






Unrealistic expectations
Perfectionism
Lack of assertiveness





Dealing with stress and its symptoms
While unchecked stress is undeniably damaging, there are many things you can do to reduce its impact and cope with symptoms.
Learn how to manage stress
You may feel like the stress in your life is out of your control, but you can always control the way you respond. Managing stress is all about taking charge: taking charge of your thoughts, your emotions, your schedule, your environment, and the way you deal with problems. Stress management involves changing the stressful situation when you can, changing your reaction when you can't, taking care of yourself, and making time for rest and relaxation.
Learn how to relax
You can't completely eliminate stress from your life, but you can control how much it affects you. Relaxation techniques such as yoga, meditation, and deep breathing activate the body's relaxation response, a state of restfulness that is the opposite of the stress response. When practiced regularly, these activities lead to a reduction in your everyday stress levels and a boost in your feelings of joy and serenity. They also increase your ability to stay calm and collected under pressure.
Learn quick stress relief
Everybody has the power to reduce the impact of stress as it's happening in that moment. With practice, you can learn to spot stressors and stay in control when the pressure builds. Sensory stress-busting techniques give you a powerful tool for staying clear-headed and in control in the middle of stressful situations. They give you the confidence to face challenges, knowing that you have the ability to rapidly bring yourself back into balance.
Click here to Check How to Use Urah Products
Click here to Check the Quality of your Glucosamine Product before use
Beware of False Product Claims : Click Here >>