How to prevent Joint Replacement
July 08, 2013
URAH Singapore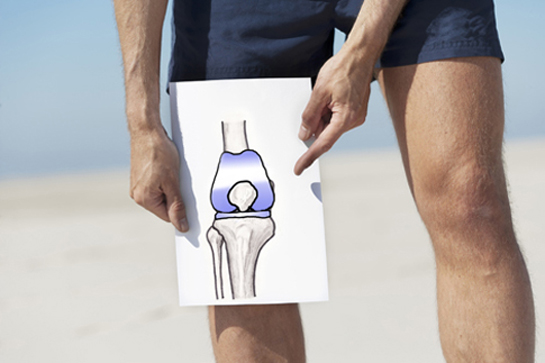 What Is Joint Replacement?
Joint replacement surgery is removing a damaged joint and putting in a new one. A joint is where two or more bones come together, like the knee, hip, and shoulder. Sometimes, the surgeon will not remove the whole joint, but will only replace or fix the damaged parts. The doctor may suggest a joint replacement to improve how you live. Replacing a joint can relieve pain and help you move and feel better. Hips and knees are replaced most often. Other joints that can be replaced include the shoulders, fingers, ankles, and elbows.
Do I Need to Have My Joint Replaced?
Joints can be damaged by arthritis and other diseases, injuries, or other causes. Arthritis or simply years of use may cause the joint to wear away. This can cause pain, stiffness, and swelling. Bones are alive, and they need blood to be healthy, grow, and repair themselves. Diseases and damage inside a joint can limit blood flow, causing problems.
Only a doctor can tell if you need a joint replaced. He or she will look at your joint with an x-ray machine or another machine. The doctor may put a small, lighted tube into your joint to look for damage. A small sample of your tissue could also be tested.
After looking at your joint, the doctor may say that you should consider exercise, walking aids such as braces or canes, physical therapy, or medicines and vitamin supplements. Medicines for arthritis include drugs that reduce inflammation. Depending on the type of arthritis, the doctor may prescribe corticosteroids or other drug.
Joint replacement is often the answer if you have constant pain and can't move the joint well - for example, if you have trouble with things such as walking, climbing stairs, and taking a bath.
Will My Surgery Be Successful?
The success of your surgery depends a lot on what you do when you go home. Follow your doctor's advice about what you eat, what medicines to take, and how to exercise. Talk with your doctor about any pain or trouble moving.
Joint replacement is usually a success in most people who have it. When problems do occur, most are treatable. Possible problems include:
Infection
Blood clots
Loosening
Dislocation
Nerve and blood vessel injury
As you move your new joint and let your muscles grow strong again, pain will lessen, flexibility will increase, and movement will improve.
Click here to Check How to Use Urah Products
Click here to Check the Quality of your Glucosamine Product before use
Beware of False Product Claims : Click Here >>