Singapore Clinical Report on URAH MGC
August 23, 2013
URAH Singapore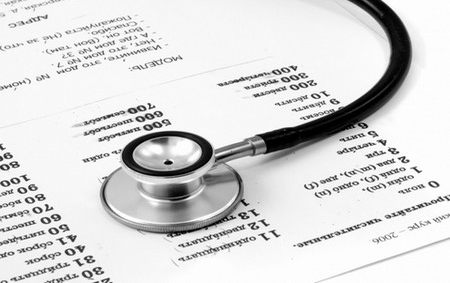 The full Clinical Report is published in the Int. J. Pharm. & Pharm. Sci. Vol.3. Suppl 3. 2011, p80-83.
Authors: Dr Ng Guat Hua, MD; Dr Lee Yu Ming MD; and Dr Jonathan Obaje PhD, C.Sci, MRSC.
Objective: To evaluate the potential efficacy, safety and patient satisfaction following osteoarthritis (OA) treatment with a new Micellar transdermal formulation of glucosamine.
Conclusion: Urah Micellar Transdermal Glucosamine Cream significantly alleviated pain in arthritic joints when applied over four weeks, suggesting an improvement in quality of life, and possible route-efficacy relationship in glucosamine therapy.
To read the full published article, click here
Open trial of URAH TRANSDERMALGLUCOSAMINE CREAM in the treatment of pain in Osteoarthritis Patients (1st Phase Report Released on the 9th April 2008)
By, Prof. O. O. Adelowo (Consultant Rheumatologist) & Dr. s. Oguntona (Consultant Physician), Olabisi Onabanjo University Teaching Hospital, Sagamu.
A randomized, double blind, Placebo controlled trial of a topical cream containing glucosamine sulfate, chondroitin sulfate, and camphor for osteoarthritis of the Knee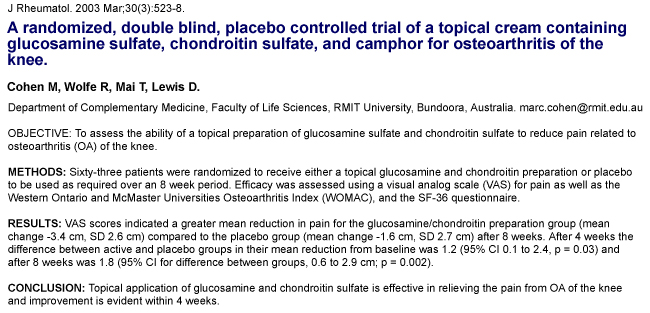 URAH Transdermal at WHAT Medicine Conference & Exhibition 19th-21st June 2009, Kuala Lumpur, Malaysia. Abstract here
Click here to Check the Best Product for your Pain Condition
Click here to Check How to Use Urah Products
Click here to Check the Quality of your Glucosamine Product before use
Beware of False Product Claims : Click Here >>